8 tags
8 tags
UFO Sightings: Multiple Objects Spotted Near... →
Several Unidentified Flying Objects (UFOs) have been reported flying over NASA's International Space Station (ISS) on 18-19 April…
7 tags
UFO Sightings Reported In Buford →
A report posted on UFO Stalker, a website that tracks reported UFO sightings throughout the country, describes the March 6, 2013, Buford incident: "I was outside of my house in a rural area with my son when I saw a figure with pulsating lights appear …
7 tags
UFO Sightings Reported In Buford →
A report posted on UFO Stalker, a website that tracks reported UFO sightings throughout the country, describes the March 6, 2013, Buford incident: "I was outside of my house in a rural area with my son when I saw a figure with pulsating lights appear …
7 tags
UFO Sighting in Hatfield →
An anonymous user on the website UFO Stalker reported a UFO sighting in Hatfield on Wednesday, Dec. 12 at around 3 a.m., above the 2600 block of Line Lexington Road.
dearaliens asked: We are collecting messages for aliens from the human race. Perhaps, you would like to tell your followers about this, in case they would add have anything to add. I'm sure the aliens will be pleased to discover your tumblr, and will all start wearing mustaches.
6 tags
Sri Lankans panic over UFO sightings... or lights... →
Residents in several parts of Sri Lanka are counting their stars after being dazzled by lights emanating from unidentified objects flying in the sky.
8 tags
Mass UFO Sighting →
International Business Times AU UFO sighting reports surface daily from around the world. You see photos, videos, and news, but no image has been so sharply defined that no one can argue about it.
11 tags
Video: UFO Sightings Over Brooklyn and New York →
Source: DigitalJournal.com San Francisco - Skeptics are now wondering whether the Mayans were right after all, following sightings of UFOs over two US cities. Last week, residents of both San Francisco and Brooklyn witnessed glowing objects in the sky.
5 tags
Investigators to probe UFO reported over Mass.... →
ACTON, Mass. — Volunteer UFO investigators would like to learn more about a strange object they said a passing motorist reported and photographed in the Acton vicinity last July. Source: http://www.wickedlocal.com/wayland/mysource/weird_news/x1644226989/Investigators-to-probe-UFO-reported-over-Mass-town
7 tags
'Fireball' in sky causes UFO fever →
Startled onlookers the length of the nation flooded police and emergency services with calls after watching this bright orange fireball streak across the Saturday night sky. Source: http://www.thesun.co.uk/sol/homepage/news/4171440/Fireball-in-sky-causes-UFO-fever.html
6 tags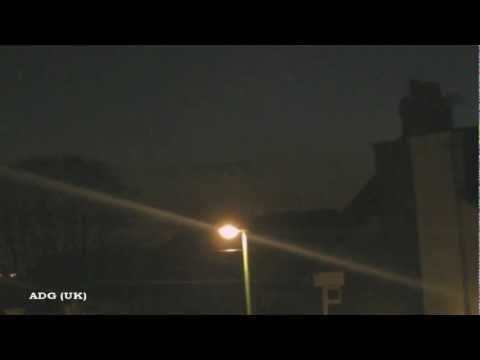 7 tags
6 tags
UFO over Hutton Buscel →
UFO over Hutton Buscel UFOs may not be the first thing that springs to mind when you think of the leafy village of Hutton Buscel. However, one resident in the village had a very close encounter on Saturday evening. Lynn Debruyn, 62, lives in the main street in the village. She was in her garden at around 8pm when she noticed an unusual orange glow in the night sky. She said: "It wasn't...
6 tags
10 tags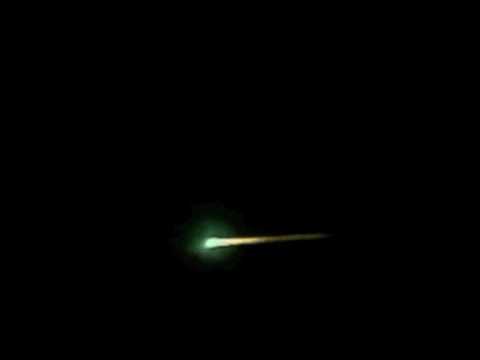 7 tags
UFO sightings linked to Planet X and New World... →
Could it be possible? The arrival of the long awaited Planet X, also called Nibiru that is supposedly inhabited by a race of Manipulative Extraterrestrials according to certain sources that have been responsible for ancient oppressive empires on Earth? The Planet X adds to the 2012 deception that is brainwashing humanity into the ideology of "change". Planet X appears to be part of a...
3 tags
6 tags
UFO sighting mystery found in art, while experts... →
VENETA, Ore. – Skeptics often point to vast distances in outer space as reason to doubt that UFOs could be regular interstellar visitors to Earth; but ufology experts say there's now "proof" that alien life is here, and it's "art" because it's the one big clue that helps link scientific speculation about UFOs being real. Source:...
5 tags
UFO sightings over Washington D.C. says Robert... →
Journalist and author Robert M. Stanley has assembled over 900 reported UFO and extraterrestrial sightings of the past 160 years in his book Covert Encounters in Washington, DC - the largest assembly of Washington, DC-based UFO/ET sightings in history. Source: http://www.agoracosmopolitan.com/news/ufo_extraterrestrials/2011/08/06/440.html (via alienswithmustaches)
6 tags
UFO investigator discounts 'Britain's Roswell' →
The man who investigated one of Britain's most famous UFO sightings in the 1980s has spoken about the incident for the first time in three decades. US Air Force Colonel Conrad was in charge of a military base near Rendlesham forest in Suffolk in 1980 when some of those under his command reported seeing UFOs and strange lights. One sergeant even later claimed to have touched an alien...
Anonymous asked: Hey, I just read the article 'Group of witnesses report UFO over Michigan's Silver Lake' and I was at a 4th of July party, which was on the 3rd. I live in Kansas. But we all saw something that sounds a lot like what these people saw. It was glowing and then just went out, but it was completely silent. It was black, almost look like a box or something, but it was high in the air, and...
4 tags
4 tags
UFO Crop Circles: ALIEN CONNECTION PROVEN →
When I first asked RSR if they were looking for a writer to cover UFOs, Aliens, and the Illuminati, I was pleasantly surprised by the response. My Managing Editor Geno McGahee responded with an "absolutely," and here we are. The topic of choice today are the crop circles and whether or not they are legitimate, and having some inside information on this topic, I can answer this simply by...
6 tags
Wisconsin family reports cigar-shaped object... →
A Wisconsin witness leaving a church program 25 miles southwest of Oshkosh reports watching a "metallic, elongated" shaped object move overhead at 8:09 p.m. on July 26, 2011, according to testimony from the Mutual UFO Network (MUFON) witness reporting database. The witnesses' daughter first saw the object. Source:...
5 tags
Color-changing UFO spotted above a busy street in... →
Color-changing UFO spotted above a busy street in Nanchang, China There have been several UFO sightings in China over the past few days that were documented on video.  On Friday, July 22, 2011, hundreds of people reportedly witnessed a UFO that appeared above a busy street in Nanchang at 7:00PM.  One thing that stands out in this particular video is that the UFO changes colors from white to...
6 tags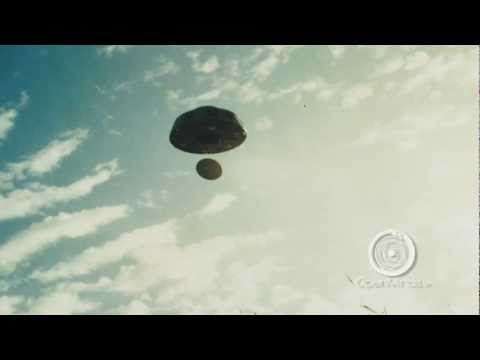 5 tags
Pulsating UFO's captured on video evade NASA's... →
Wednesday's night sky over Vancouver, BC played host to a pulsating UFO that was captured on video during skywatching activities from Burnaby Mountain Park on July 27, 2011.  The UFO was detected by a night vision camera and tracked for nearly five minutes as it travelled SE to NW before disappearing behind a stand of trees. During this period, the UFO was first seen being overtaken by...
5 tags
UFO spotted over northern Australia →
THEY are out there – and they are back in the Territory. Top End UFO spotters went through a long UFO dry spell, but after the recent sightings of several strange phenomena in Territory skies there is no doubt "the guys from upstairs" are back in our nick of the world. Australia's most popular UFOlogist, Alan Ferguson, said he was on his Acacia Hills verandah with a friend from Katherine...
7 tags
UFO sightings: UFO seen live on TV in Texas →
UFO sightings are becoming a common affair these days. A UFO was seen live on TV in Texas A UFO was filmed unintentionally while a live program was in progress in Texas on breakfast TV. Unknown flying objects or UFO are being increasingly sighted in different parts of the world and even being filmed by bloggers and watchers, but so far there is no conclusive evidence as to where from they...
5 tags
Stoned wallabies make crop circles →
This article is from 2009, but I thought it was really funny. Wallabies are getting stoned on Tasmania's opium poppy crops and hopping about in circles, authorities say. Attorney-General Lara Giddings says wallabies have created crop circles of squashed poppies as they increasingly hop into the fields eating the poppy heads. That causes them to get high and run around in turns creating...
7 tags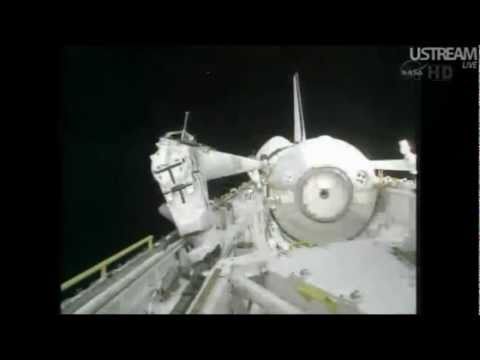 6 tags
5 tags
UFO files: Alien abduction or clocks going back?... →
It was an "unseasonably mild" night in late October 1998 when the man from Barnes, south-west London, could not sleep so took to his garden with the drink. "After a few moments I heard a distant roar of engines getting louder and louder," he told the Ministry of Defence. "Suddenly a huge craft appeared over the house, heading in a westerly direction at...
5 tags
3 tags
UFO believer tries to spread the word →
Twenty-one years ago this month, on a hazy afternoon near Julian, Mike Orrell took a picture. It changed his life. Whether it changed it for the better depends on your attitude about UFOs. Mainstream science scoffs at the idea, but at least one-third of the public believes in UFOs, according to public-opinion surveys that have been consistent for 50 years. A larger number regularly reports ...
5 tags
5 tags
Group of witnesses report UFO over Michigan's... →
A group of witnesses at Silver Lake in Kinderhook, MI, report watching a silent, unknown craft move overhead at 1,000 feet the size of a four-seat Cessna that first looked like a "saucer-shape," according to July 5, 2011, testimony from the Mutual UFO Network (MUFON) witness reporting database. The witnesses were outside after recently arriving at their destination when they first...
7 tags
Watch
UFO or Chinese Lanterns? 19 Action News investigates UFO's JACKSON TOWNSHIP, OH (WOIO) - Lots of people were looking up into the sky around the Fourth of July.  But it seems many people were seeing something other than fireworks. A chance sighting by a man in Jackson Township led many Northeast Ohioans to think twice about what they may have seen in the sky recently. Jason...
3 tags
July 8th Declared UFO World Disclosure Day →
Washington, DC - On July 8, 1947 General Roger Ramey held a press event at the 8th Army Air Force Headquarters in Fort Worth, Texas in which he changed an earlier press release announcing a recovered crashed disk near Roswell, New Mexico to that of a retrieved Rawin weather balloon. This was the informal beginning of the now 64-year truth embargo regarding an extraterrestrial presence engaging the...
6 tags
4 tags
6 tags
Did UFO cause power failure at nuclear missile... →
When Warren Air Force Base in Wyoming lost control of 50 nuclear, inter-continental missiles last October, officials said a communication failure between the control centre and the weapons was to blame. However, three missile technicians stationed at the base have raised fresh questions in the case, amid reports UFO sightings coincided with the incident. Source:...
6 tags
Watch
UFOs sighted in midst of haboob? A couple of specks of light in Tuesday's giant haboob cloud have some crying "UFO" According to ABC15, the specks in question were spotted by UFO hunter websites. The Open Minds website posted the Air15 video and wrote: "The object appears to have an almost saucer-like shape, which fueled speculation of extraterrestrial craft."...
4 tags
6 tags
UFO over Zapata, TX, was 'no higher than two to... →
A Texas witness at Zapata reports watching a bright, silent, round object moving across the sky "no higher than two to three stories overhead," according to June 30, 2011, testimony from the Mutual UFO Network (MUFON) witness reporting database. The witness was a backseat passenger in a vehicle traveling from Laredo to South Padre, when an uncle, who was driving, alerted the ...
3 tags
Are the space guys watching more closely? →
According to UFO enthusiasts, we on Planet Earth have been witness to an inordinate number of UFO sightings in the past year or so. The objects in question appear to be making themselves more obvious than in the past. Some have lingered for long periods as if they wanted us to be certain that they were not figments of our imaginations, or something manmade, like weather balloons. Source:...
3 tags
64 Years After Famous Sighting No Solid Answer On... →
64 years ago Kenneth Arnold was flying his small private plane near Mt. Rainer, Wa., when he saw something so strange that it would have lasting effects on America when he described to reporters that he saw nine flying metal "disks," or the once common phrase, flying saucers. Source: http://te.patch.com/articles/64-years-after-famous-sighting-no-solid-answer-on-ufos (via alienswithmustaches)
3 tags
FBI Releases Documents Describing UFO...
Many people have dismissed recent reports of UFO sightings over London with a scoff, wondering how another sucker can be taken in by a hoax or a simple mistake. However, it turns out the Federal Bureau of Investigation took these incidents a lot more seriously. Documents recently added to the FBI's online reading room, the Vault, detail the period between 1947 and 1954 when "a rash...